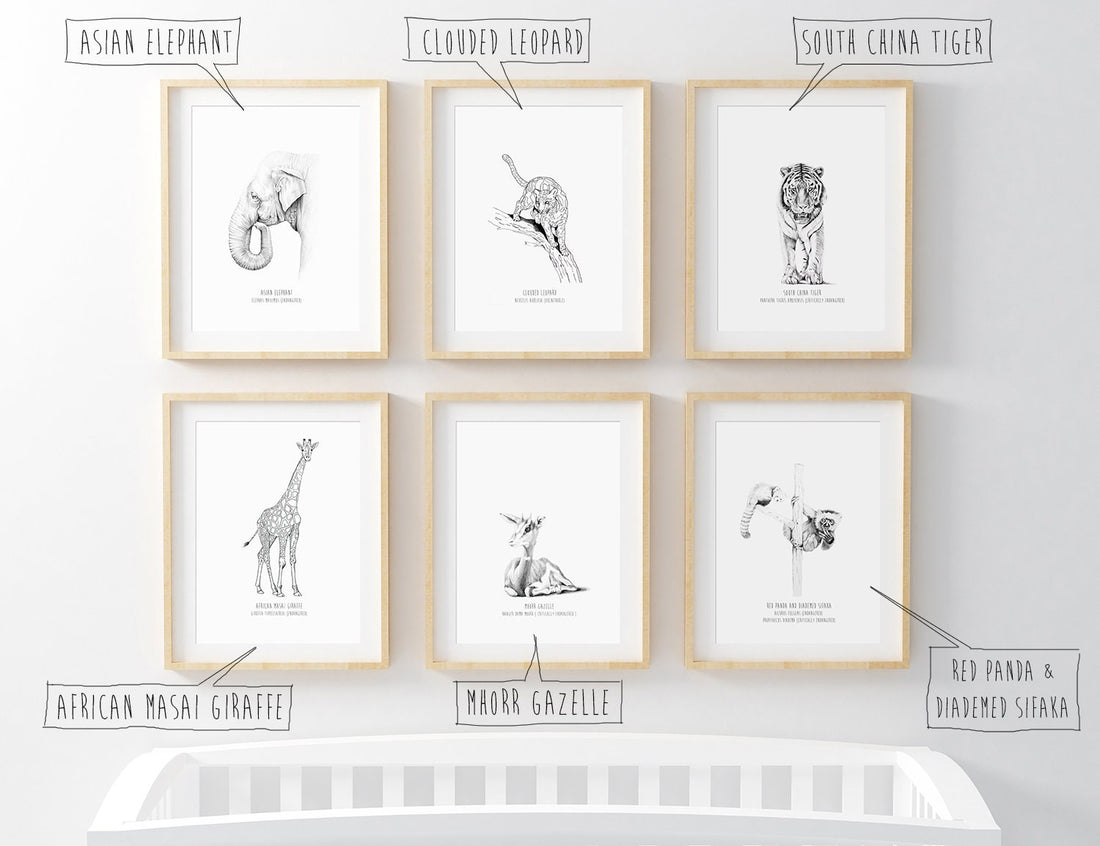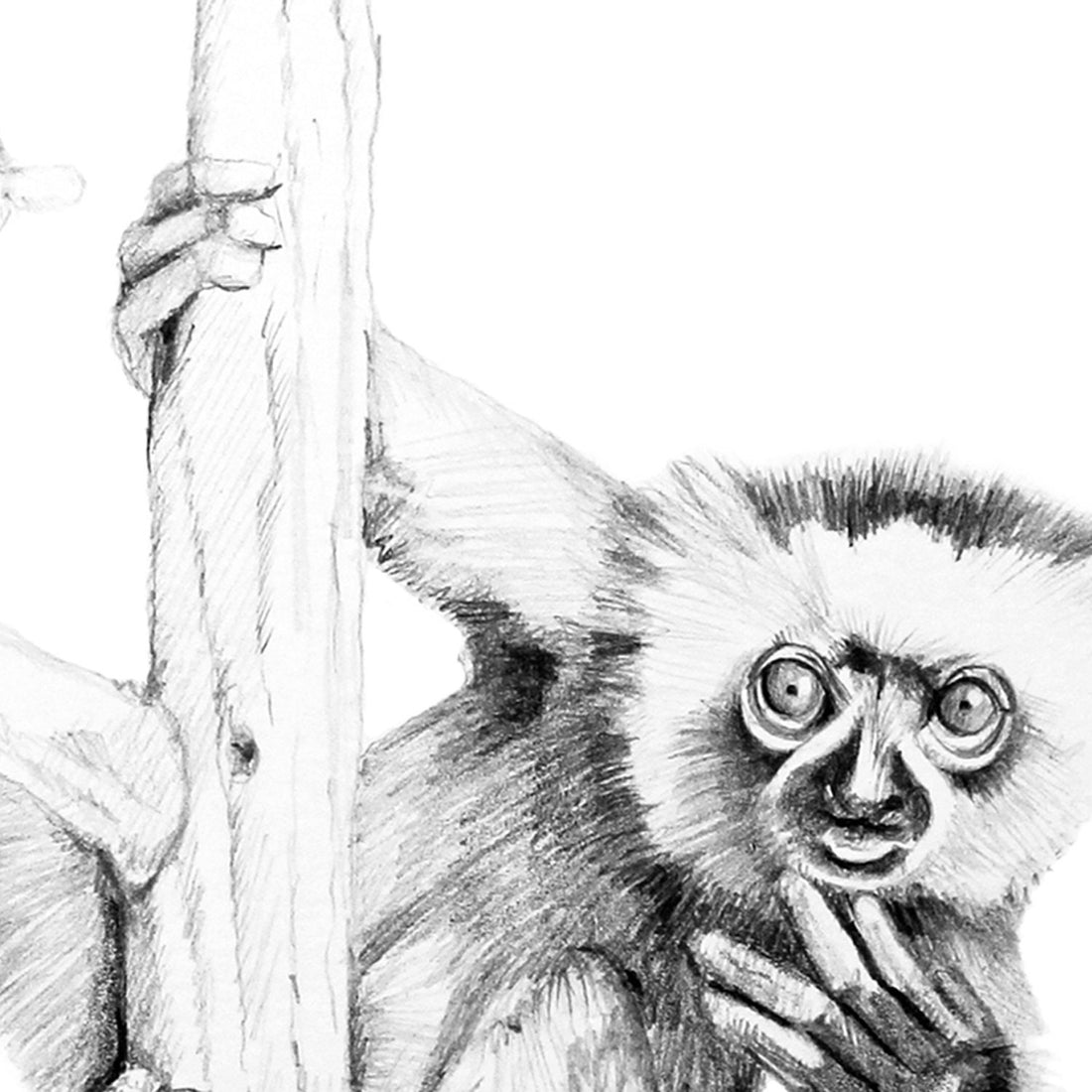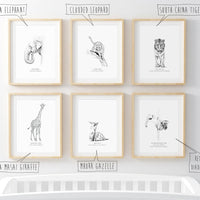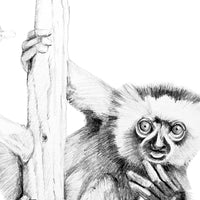 1 Print - Endangered Collection
1 Print of hand drawn endangered animal.

This collection is all about the beautiful but sadly endangered wildlife animals. Inspiration came from National Geographic Photo Ark and its book called "Vanishing" led by photographer Joel Sartore. Vanishing is part of an inventory of endangered animals. Hopefully we can become more aware of the extinction crisis, while there's still time to do something.

You can choose 1 of these animals: Asian Elephant, Clouded Leopard, South China Tiger, African Masai Giraffe, Red Panda & Diademed Sifaka and Mhorr Gazelle.

This Print is like a contemporary Noah's Ark.
Here is the cool part, there is no shipping pollution (we offer carbon free shipping) and you will be able to share the awareness of these beautiful endangered animals.

WHAT YOU WILL GET:
1 A4(21x29,7cm) Animal Print on high quality 200gr paper.
Short story of why this animal is an endangered species.

PRODUCT INFO:
Print of an original graphite drawing designed by Orikomi.
This wall art is printed on fine art high quality paper with professional inks.
Signed and dated on back.
Shipped in a cardbox to ensure no damage during shipping.

ATTENTION:
Our prints come UNFRAMED but will fit standard sized frames.

Please see Shipping and Return Policy.